17 Inspirational Sundar Pichai Quotes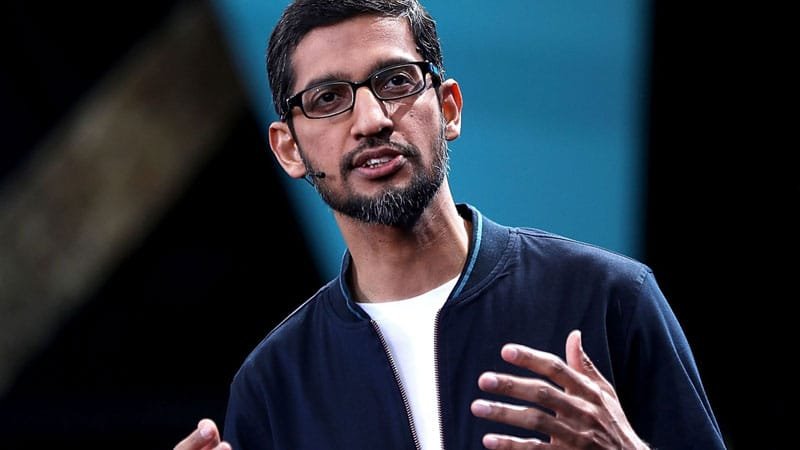 Sundar Pichai is the CEO of Google Inc. Pichai started working for Google in 2004 as the Vice President of Product Management and was later appointed Product Chief. He oversaw many of Google's most popular products including Gmail, Google Drive, Google Maps, Google Chrome and even Android.
He was appointed CEO of Google on 10th August 2015. He is also a board member of Alphabet Inc., CapitalG, and Magic Leap.
Sundar Pichai as an estimated net worth of $1.2 billion and his salary in 2016 alone was a whopping $200 million.
What I like about Sundar Pichai's success story is that he started life off in India and worked very hard academically. He then got his M.S. and MBA degrees from Stanford University and Wharton School of the University of Pennsylvania respectively, before climbing up the "corporate ladder" to become the CEO of one of the biggest companies in the world.
While it may not sound as glamorous as some success stories there is a lot of inspiration to take from Sundar Pichai. Below are the most inspiring Sundar Pichai quotes to learn from.
Sundar Pichai Quotes On Business, Life & Success
1. "I do think it's important to follow your dreams and do something which you are excited by. If you follow your heart and do what you like, you will always do much better. It doesn't matter what your educational qualification is." – Sundar Pichai
2. "Wear your failure as a badge of honor." – Sundar Pichai
3. "A person who is happy is not because everything is right in his life, he is happy because his attitude towards everything in his life is right." – Sundar Pichai
4. "At Google, we have an ambitious approach to things we do, we call it Moon shots." – Sundar Pichai
5. "We try to work on things which billions of people will use every day." – Sundar Pichai
6. "We aim high." – Sundar Pichai
7. "Keep pushing your limits." – Sundar Pichai
8. "It is important to follow your dreams and heart. Do something that excites You." – Sundar Pichai
9. "As a leader, It is important to not just see your own success, but focus on the success of others." – Sundar Pichai
10. "It is always good to work with people who make you feel insecure about yourself. That way, you will constantly keep pushing your limits." – Sundar Pichai
11. "Let yourself feel insecure from time, It will help you grow as an individual." – Sundar Pichai
12. "You might fail a few times, but that's OK. You end up doing something worthwhile which you learn a great deal from." – Sundar Pichai
13. "In life don't react, always respond." – Sundar Pichai
14. "The right moral compass is trying hard to think about what customers want." – Sundar Pichai
15. "Good companies do whatever it takes to make sure apps are great and don't hesitate to add features." – Sundar Pichai
16. "Larry used to say if you work on really difficult things you are better off because that way you don't have competition, as others are not working on that difficult a problem. And even if you fail, you end up doing something great in the process – that's the philosophy that guided us all through these years." – Sundar Pichai
17. "When you run a platform on scale, you have to make sure it's truly open. That way, not only do you do well, so do others." – Sundar Pichai
Did you find these Sundar Pichai Quotes inspiring?
If you liked these Sundar Pichai quotes then please share this post to help and inspire others.