65 Best Lil Wayne Quotes On Life & Success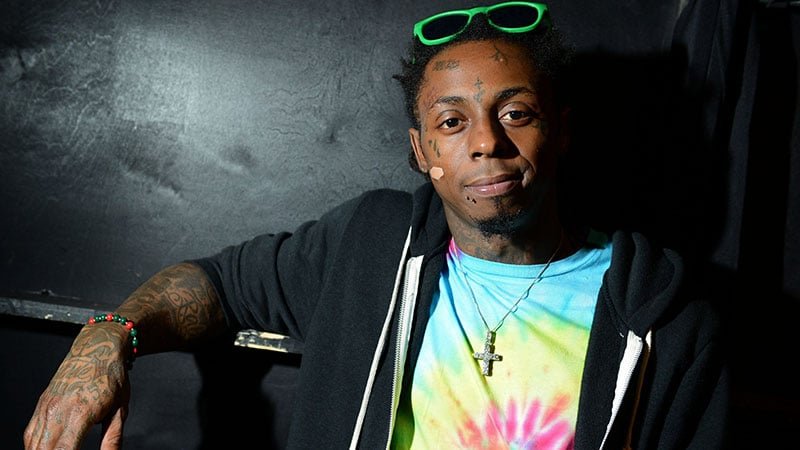 If you're looking for the best collection of Lil Wayne quotes around then look no further.
Dwayne Michael Carter Jr. known professionally as Lil Wayne, is an American rapper, singer, songwriter, record executive, entrepreneur and actor. His career began in 1996, at the age of 13, when he was discovered by Birdman and joined Cash Money Records as the youngest member of the label.
With over 120 million records sold worldwide, Lil Wayne is one of the best-selling artists of all time. He is also the CEO of his own record label, Young Money Entertainment, which has signed artists such as Drake and Nicki Minaj to name a few.
I've put together a collection of the best Lil Wayne quotes and lyrics on life and success. They give a great insight into Lil Wayne's mindset and its clear to see why his career started so young and why he's been so successful. I hope you find them motivational.
Inspirational Lil Wayne Quotes & Lyrics
1. "I don't like to stop. I believe you stop when you die." – Lil Wayne
2. "I'm an addict, I'm addicted to success. Thankfully, there's no rehab for success." – Lil Wayne
3. "Honestly, I don't listen to nobody else's music but my own. It's kind of like sports to me. You don't see Kobe Bryant at a LeBron James game – he just works on his own game. And that's what I do. I only listen to me, so I can criticize and analyze and all those things." – Lil Wayne
4. "I don't take nothin' from no one. I do what I wanna do. And I'm gonna do that until the day I die. And if I can't do that, then I'll just die." – Lil Wayne
5. "I just always expect the best because I'm a competitor and if I'm competing, then obviously I'm trying to be better in everything." – Lil Wayne
6. "You supposed to be able to do anything in this world. That's what Martin Luther King told me." – Lil Wayne
7. "I feel like everything I do is successful and productive. It's gonna be hard to tell me I'm slipping." – Lil Wayne
8. "I am very humble, and I am very gracious and very grateful for everything that happens to me and about me and around me." – Lil Wayne
9. "Nothing scares me but God." – Lil Wayne
10. "I'm not an example for how people should live their lives. Never in my life would I ever set out to be an example for people on how to live their lives. If you need an example for how to live, then you just shouldn't have been born. Straight up." – Lil Wayne
11. "I go wherever my creativity takes me." – Lil Wayne
12. "I don't think life is about a pace, living slow or fast. I think you just live, y'know what I mean?" – Lil Wayne
13. "Don't make an opinion on me if you don't know nothin' about me." – Lil Wayne
14. "I don't need it to be easy. I just want it to be worth it." – Lil Wayne
15. "I want to make sure my family's straight." – Lil Wayne
16. "I love to work." – Lil Wayne
17. "If I have a rap album I'm dropping, then I want it to be the best rap album." – Lil Wayne
18. "Things I say have value and I would love for you to value them, however you get it." – Lil Wayne
19. "I believe music should reflect yourself in some way and not just yourself at the given time. I feel that when you die or when you're going, someone's supposed to listen to that music and know everything about you. And I just try to get that across." – Lil Wayne
20. "Trying to tear down the past prohibits you from building up your future." – Lil Wayne
21. "I always believe that to be the best, you have to smell like the best, dress like the best, act like the best. When you throw your trash in the garbage can, it has to be better than anybody else who ever threw trash in the garbage can." – Lil Wayne
22. "The more time you spend contemplating what you should have done… you lose valuable time planning what you can and will do." – Lil Wayne
23. "I look at things as 'Everything is meant to be.'" – Lil Wayne
24. "Jail didn't make me find God, He's always been there. They can lock me up, but my spirit and my love can never be confined to prison walls." – Lil Wayne
25. "We're here to live. We're here to do, we're here to be." – Lil Wayne
26. "As long as people remember me forever, that will be enough for me." – Lil Wayne
27. "I don't have to prove anything." – Lil Wayne
28. "I know it's an experience that I need to have if God's putting me through it." – Lil Wayne
29. "Hate is only a form love that hasn't found a way to express itself logically." – Lil Wayne
30. "You're either living or you're dead." – Lil Wayne
31. "One thing about a skater: they never quit. So a skater, to sum it up, is awesome." – Lil Wayne
32. "I believe that music is another form of news. Music is another form of journalism to me so I have to cover all the areas with my album." – Lil Wayne
33. "Everybody know, I don't do no promoting. I don't ever have to promote nothing, that's the beauty of Lil Wayne." – Lil Wayne
34. "My aim is just to make good music every single time." – Lil Wayne
35. "I don't think nothing. I just do my work." – Lil Wayne
36. "Never apologize for what you feel. It's like being sorry for being real." – Lil Wayne
37. "Love me or hate me, I swear it won't make or break me." – Lil Wayne
38. "I tried to pay attention, but attention paid me." – Lil Wayne
39. "I got these haters, like "when will he stop? Maybe a minute after never, so set your clocks." – Lil Wayne
40. "I'm not looking down, but I see no one above me!" – Lil Wayne
41. "I'm on the road to riches, it's just a lil traffic." – Lil Wayne
42. "I'm a lion on redeem, inspired by the green. Never tired nor fatigued, never defiant to my team." – Lil Wayne
43. "There's strength in numbers but there's honor over strength." – Lil Wayne
44. "Beat odds, never beat women. Keep an open mind, let 'em peek in it. Reach highs, never reach limits" – Lil Wayne
45. "Dear Life What is my meaning? My reason?" – Lil Wayne
46. "Never come in second, make the most of your seconds." – Lil Wayne
47. "Take a good look at what you are lookin' at. You never know when it's your last look" – Lil Wayne
48. "Make jokes. No stress. Love. Live Life. Proceed. Progress." – Lil Wayne
49. "I do what I do and u do Wat u can do about it." – Lil Wayne
50. "Be good, or be good at it." – Lil Wayne
51. "Prepared for the worst, but still praying for the best." – Lil Wayne
52. "Surround yourself with love, not friends." – Lil Wayne
53. "When I started flirting with the hustle, failure became my ex, now I'm engaged to the game and married to success." – Lil Wayne
54. "Nobody gives you a chance, you got to take chances." – Lil Wayne
55. "You have to self-reflect. If you forget who you actually are, then what's the use of even looking in the mirror." – Lil Wayne
56. "Everything gets better with time, and time is forever." – Lil Wayne
57. "Never back down from a real challenge. They give the best lessons in life." – Lil Wayne
58. "Somewhere along the way in your life, the world and its people will have a problem with you. That's their problem. Not yours." – Lil Wayne (This is one of my favorite Lil Wayne quotes. What's yours?)
59. "Confidence is the stain they can't wipe off." – Lil Wayne
60. "Love or hate me, I stay hate free, They say we learn from mistakes, well, that's why they mistake me." – Lil Wayne
61. "Keep your mouth closed, and let your eyes listen." – Lil Wayne
62. "Too much money ain't enough money." – Lil Wayne
63. "Woman of my dreams, I don't sleep so I can't find her." – Lil Wayne
64. "Haters only hate things they can't have and the people they can't be. It's just a little thing called jealousy." – Lil Wayne
65. "Take the first chance that you get, because you may never get another one." – Lil Wayne
Did you like these inspirational quotes?
What are your favorite Lil Wayne quotes? Let me know in the comments below and please share this post.