25 Mukesh Ambani Quotes – The Richest Man In India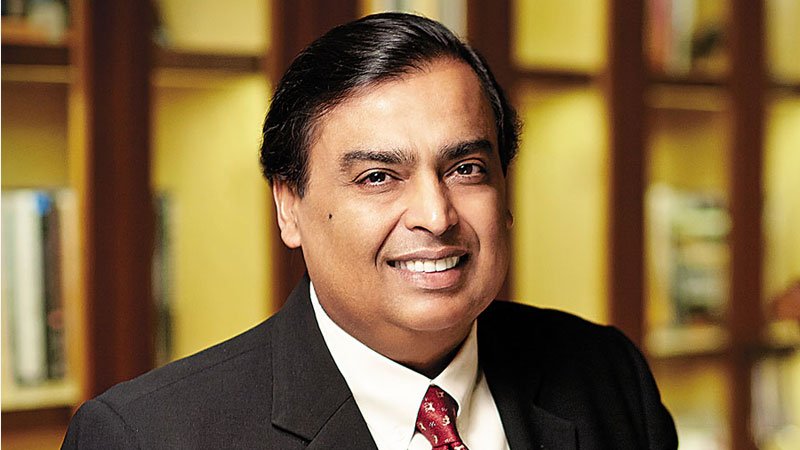 Mukesh Ambani is the richest man in India with an estimated net worth of $54.6 billion as of 2019.
The Indian business magnate is the chairman, managing director and largest shareholder of Reliance Industries Limited, a Fortune Global 500 company and India's most valuable company by its market value.
Mukesh and his brother Anil were given control of Reliance in 1986 by their father and founder of Reliance, Dhirubhai Ambani.
With Mukesh Ambani's vision Reliance entered the retail and telecommunication markets. Through Reliance, he also owns the Indian Premier League franchise Mumbai Indians and is the founder of Indian Super League, a football league in India.
A student of his father, Mukesh Ambani shares many of the same characteristics that made Reliance successful. Below are the best Mukesh Ambani quotes that you can learn from for your own success.
25 Inspirational Mukesh Ambani Quotes
1. "I don't think that ambition should not be in the dictionary of entrepreneurs. But our ambition should be realistic. You have to realise that you can't do everything." – Mukesh Ambani
2. "Today I see a billion people as a billion potential consumers, an opportunity to generate value for them and to make a return for myself." – Mukesh Ambani
3. "It is important to achieve our goals, but not at any cost." – Mukesh Ambani
4. "Dance to your own music and take some risks in life, because it is often the risk taker who changes the course of history… and contribute to the well-being of millions of lives." – Mukesh Ambani
5. "Relationships and trust. This is the bedrock of life." – Mukesh Ambani
6. "All of us, in a sense, struggle continuously all the time, because we never get what we want. The important thing which I've really learned is how do you not give up, because you never succeed in the first attempt." – Mukesh Ambani
7. "Everybody has equal opportunity and I think that is true for everything." – Mukesh Ambani
8. "It is important to remember, there are no overnight successes. You will need to be dedicated, single-minded, and there is no substitute to hard work." – Mukesh Ambani
9. "You have to manage money. Particularly with market economies. You may have a great product, but if your bottom line goes bust then that's it." – Mukesh Ambani
10. "I think that our fundamental belief is that for us growth is a way of life and we have to grow at all times." – Mukesh Ambani
11. "Mahatma Gandhi's dream of self-reliance can be attained by making use of Internet and technology." – Mukesh Ambani
12. "I personally think that money can do very little. And this has been my experience all across." – Mukesh Ambani
13. "Essentially, whoever is successful, whoever is going to do things that make a difference, is going to be talked about." – Mukesh Ambani
14. "Any business that has the soul purpose of making money is not worth doing." – Mukesh Ambani
15. "Business must serve a larger societal purpose." – Mukesh Ambani
16. "Fill your years and minds with melodies of optimism." – Mukesh Ambani
17. "Tune out the critics and cynics." – Mukesh Ambani
18. "My father shared with me his passion for business and entrepreneurship from very early on. Even when I was in high school, I used to spend long hours at the office on weekends." – Mukesh Ambani
19. "In the journey of an entrepreneur, the most important thing is self-belief and the ability to convert that belief into reality." – Mukesh Ambani
20. "Profit or loss is not guaranteed. That depends on the consumer and depends on the product. That's a risk that business people take." – Mukesh Ambani
21. "I am personally a big believer that technology is the biggest driver of human development, and if you can use technology to benefit people, then that's the best business you can have." – Mukesh Ambani
22. "I generally think that I should only speak by action and not by words." – Mukesh Ambani
23. "My obsession is with technology and how it can improve human life. In my view, what we have seen in the last 300 years is only a trailer." – Mukesh Ambani
24. "Really do a job and do it well." – Mukesh Ambani
25. "I am a big believer that whatever has gone lies in the past. You should only learn from it, and you should only look at the present and the future. That's been my father's philosophy and mine as well." – Mukesh Ambani
Did you find these Mukesh Ambani Quotes inspiring?
Which Mukesh Ambani quote is your favourite? Let me know in the comments and please share this post to help and inspire others.