60 Drake Quotes That Will Inspire You To Success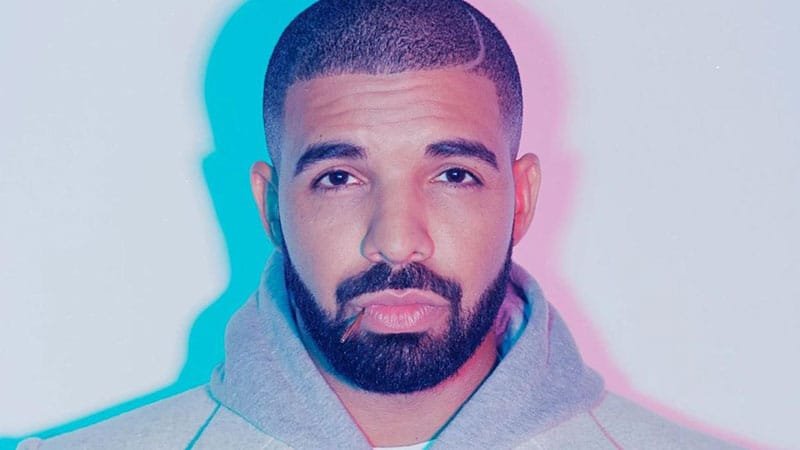 These quotes by Drake show exactly why he has become one of the most successful artists in music today.
The Canadian rapper, singer, songwriter, actor and entrepreneur started his career as an actor in the TV series Degrassi: The Next Generation, but intent on a solo music career released a few mixtapes and independent projects before signing a contract Young Money Entertainment, the record label founded by Lil Wayne.
Among the world's best-selling music artists, with over 170 million records sold, Drake continues to grow as an artist and is one of the most prominent rappers of his generation.
Drake's incredible rise to success is no accident. He has extreme levels of motivation to succeed in music, life and business. As you'll see from these Drake quotes, the man himself says that he is addicted to success.
Below you'll find the best Drake quotes that will help inspire you to success in life.
Inspirational Drake Quotes
1. "Everybody has an addiction, mine happens to be success." – Drake
2. "I was born to make mistakes, not to fake perfection." – Drake
3. "When writing the story of your life, don't let anyone else hold the pen." – Drake
4. "Haters will broadcast your failures, but whisper your success." – Drake
5. "Never let success get to your head and never let failure get to your heart." – Drake
6. "Strength isn't always shown in what you can hold on to, sometimes it's shown in what you can let go of." – Drake
7. "Life can always change, you have to adjust." – Drake
8. "Before you give up, think of the reason you held on so long." – Drake
9. "It's never too late to realize what you want in your life and it's never wrong to fight for it." – Drake
10. "Jealousy is just love and hate at the same time." – Drake
11. "Sometimes it's the journey that teaches you a lot about your destination." – Drake
12. "Always felt like my vision been bigger than the bigger picture." – Drake
13. "I'm not confrontational, but if someone challenges, I'm not going to back down." – Drake
14. "The moment I stop having fun with it, I'll be done with it." – Drake
15. "Pain makes you stronger. Fear makes you braver. Heartbreak makes you wiser." – Drake
16. "Everybody dies but not everybody lives. Live for today but plan for tomorrow." – Drake
17. "I'm trying to do better than good enough." – Drake
18. "Count your blessings, not problems." – Drake
19. "Live without pretending, Love without depending, Listen without defending, Speak without offending." – Drake
20. "Accept yourself. You don't have to prove shit to no one except yourself." – Drake
21. "A goal is just a dream with a deadline." – Drake
22. "Tables turn, bridges burn, you live and learn." – Drake
23. "When you look ahead and darkness is all you see, faith and determination will pull you through." – Drake
24. "When all is said and done, more is always said than done." – Drake
25. "If you thinking I'ma quit before I die, dream on." – Drake
26. "Kill them with success and bury them with a smile." – Drake
27. "People will wish you all the success in the world and then hate you when you get it." – Drake
28. "Judge me, and you'll have no time left to love me." – Drake
29. "Smile and let everyone know that today, you're a lot stronger than you were yesterday." – Drake
30. "I sit and eat with some of the hardest working people in the business. And I observe and I try to apply it to my own craft." – Drake
31. "I'm always going to work like I have something to prove." – Drake
32. "The good ones go, if you wait too long." – Drake
33. "I learned working with the negatives could make for better pictures." – Drake
34. '"Perfection' to me is, I walk away from a situation and say, 'I did everything I could do right there. There was nothing more that I could do.' I was a hundred percent like the meter was at the top. There was nothing else I could have done. You know? Like, I worked as hard as I possibly could have. That's perfection." – Drake
35. "I've never been reckless – it's always calculated. I'm mischievous but I'm calculated." – Drake
36. "Taking risks is something you do to keep things exciting." – Drake
37. "There will be days when I walk in an arena and people will cheer and then there might be days when I walk in an arena and people might boo, but it all sounds the same to me because it's all just noise that lets me know that I'm relevant." – Drake
38. "Patience is key." – Drake
39. "Rappers aren't the really rich ones. We all have nice houses with studios and cars, but you need a piece of someone's business to be super wealthy." – Drake
40. "Reviews condition people. At the end of the day, a lot of human minds are malleable. They can be easily shaped with strong words." – Drake
41. "I'm in control of my destiny, never in doubt." – Drake
42. "They say take the good with the bad, I'll take it without." – Drake
43. "Life is too short, I got to get it before they blow the whistle." – Drake
44. "You know life is what we make it, and a chance is like a picture, it'd be nice if you just take it." – Drake
45. "I live for the nights that I can't remember, with the people that I won't forget." – Drake
46. "Love certain people but never get attached to them." – Drake
47. "Life is like a confused teacher. First she gives the test and then teaches the lesson." – Drake
48. "Don't go through life. Grow through life." – Drake
49. "People Change. Memories don't." – Drake
50. "Always smile more than you cry, give more than you take, love more than you hate." – Drake
51. "Love with your heart not your eyes." – Drake
52. "Don't play hard to get, play hard to forget." – Drake
53. "Life ain't no rehearsal, the cameras always rolling." – Drake
54. "Crazy how you gotta wait until it's dark out to see who really with you." – Drake
55. "I'm sitting in a chair but in the future its a throne." – Drake
56. "You gotta own it if you want it." – Drake
57. "To be understanding is more important than to be right." – Drake
58. "Grudges are a waste of perfect happiness. Laugh when you can. Apologize when you should and let go of what you can't change." – Drake
59. "No matter how dirty your past is, your future is still spotless." – Drake
60. "Work until your idols become your rivals." – Drake
Did you like these inspirational quotes?
What are your favorite Drake quotes? Let me know in the comments below and please share this post.