50 Best 50 Cent Quotes On Money, Power & Success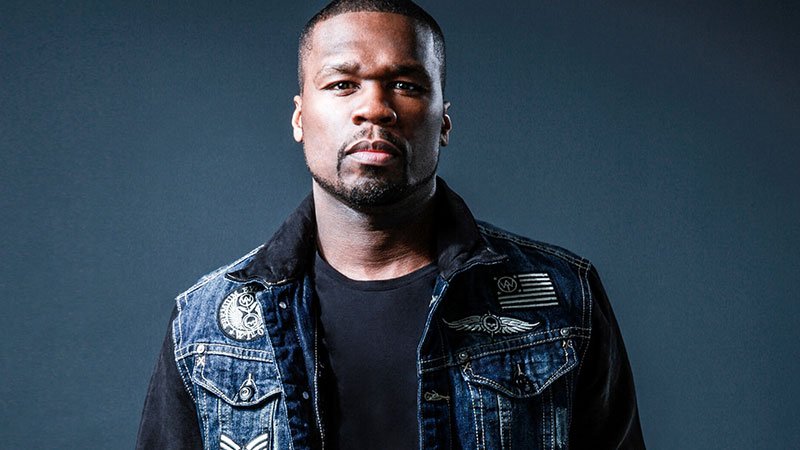 If you're looking for the best 50 Cent quotes then look no further.
Curtis Jackson, professionally known as 50 Cent is an American singer, songwriter, rapper, actor, television producer, entrepreneur and investor.
Born in the South Jamaica neighborhood of the borough of Queens, Jackson began selling drugs at age twelve during the 1980s crack epidemic. He later began pursuing a rap career and in 2000 he produced Power of the Dollar for Columbia Records, but days before the release of the album he was shot 9 times and the album was never released.
He was later discovered by Eminem and signed to Shady Records. With the aid of Eminem and Dr. Dre, he released the album Get Rich or Die Tryin' and went on to become one of the world's best selling rappers.
During his music career, 50 Cent has sold over 30 million albums worldwide and has won several awards including a Grammy, 13 Billboard Music Awards and 6 World Music Awards.
But 50 Cent has also experienced great success in other areas too. He founded the hip hop group G-Unit and started G-Unit Records. As an entrepreneur and investor, 50 Cent's Vitamin Water deal was one of the most successful investments in history and he is currently the executive producer and actor in the hit TV Series, Power.
50 Cent's longevity and ability to adapt and succeed in different careers is a testament to his motivation and desire for success.
Below you'll find the best 50 Cent quotes on money, power and success.
50 Motivtional 50 Cent Quotes
1. "I don't sleep. I got an opportunity to make a dream become a reality." – 50 Cent
2. "People often say I have so much energy, that I never stop; but that's what it takes to accomplish your goals." – 50 Cent
3. "If it ain't making me money, making me better or making me happy… ain't making time for it." – 50 Cent
4. "Your opinion of yourself becomes your reality." – 50 Cent
5. "Concentrate on your money. try to hold your paper. It takes money to make money, so save your money, opportunities come." – 50 Cent
6. "Sleep is for those who are broke." – 50 Cent
7. "When you work for others, you are at their mercy. They own your work; They own you. Your creative spirit is squashed. What keeps you in such positions is a fear of having to sink or swim on your own. Instead, you should have a greater fear of what will happen to you if you remain dependent on others for power. Your goal in every maneuver in life must be ownership, working the corner for yourself. When it is yours to lose – you are more motivated, more creative, more alive. The ultimate power in life is to be completely self-reliant, completely yourself." – 50 Cent
8. "Every negative is a positive. The bad things that happen to me, I somehow make them good. That means you can't do anything to hurt me." – 50 Cent
9. "Wise men listen and laugh, while fools talk." – 50 Cent
10. "Behind me is infinite power. Before me is endless possibility, around me is boundless opportunity. My strength is mental, physical and spiritual." – 50 Cent
11. "I don't display emotions. I have every feeling that everyone else has but I've developed ways to suppress them. Anger is one of my most comfortable feelings." – 50 Cent
12. "Sunny days wouldn't be special, if it wasn't for rain. Joy wouldn't feel so good if it wasn't for pain." – 50 Cent
13. "You shouldn't throw stones if you live in a glass house, and if you have a glass jaw, you should watch yo mouth." – 50 Cent
14. "Some people are born with very little; some are fortunate enough to have it all. When I grew up, we didn't have much. I had to hustle to get what I wanted… but I had that hunger for more. I didn't always make the right choices, but I learned from my mistakes." – 50 Cent
15. "I had to overcome challenge after challenge in order to take my life from nothing to living my dreams." – 50 Cent
16. "Just be confident. I think confidence is the most attractive part of a person." – 50 Cent
17. "You learn a lot about yourself when you have success for a while. Like, a lot of things that you think are really important aren't. But you need that process." – 50 Cent
18. "People who actually have money don't want to talk about it. They want to talk about everything else." – 50 Cent
19. "I hate a liar more than I hate a thief. A thief is only after my salary, a liar is after my reality." – 50 Cent
20. "I don't care about losing people that don't wanna be in my life anymore. I've lost people that meant the world to me and I'm still doing just fine." – 50 Cent
21. "I want the finer things in my life, so I hustle." – 50 Cent
22. "Only one I can have a problem with is myself. It's probably why my only competition is myself." – 50 Cent
23. "The greatest fear people have is that of being themselves. They want to be 50 Cent or someone else. They do what everyone else does even if it doesn't fit where and who they are. But you get nowhere that way; Your energy is weak and no one pays attention to you. You're running away from the one thing that you own – what makes you different." – 50 Cent
24. "Have the maturity to know sometimes silence is more powerful than having the last word." – 50 Cent
25. "Get rich or die tryin." – 50 Cent
26. "Understand: people judge you by appearances, the image you project through your
actions, words, and style. If you do not take control of this process, then people will see and define you the way they want to, often to your detriment. You might think that being consistent with this image will make others respect and trust you, but in fact it is the opposite—over time you seem predictable and weak. Consistency is an illusion anyway—each passing day brings changes within you. You must not be afraid to express these evolutions. The powerful learn early in life that they have the freedom to mold their image, fitting the needs and moods of the moment. In this way, they keep others off balance and maintain an air of mystery. You must follow this path and find great pleasure in reinventing yourself, as if you were the author writing your own drama." – 50 Cent
27. "What comes around goes around." – 50 Cent
28. "What separates those who go under and those who rise above adversity is the strength of their will and their hunger for power." – 50 Cent
29. "Events in life are not negative or positive. They are completely neutral. The universe does not care about your fate; it is indifferent to the violence that may hit you or to death itself. Things merely happen to you. It is your mind that chooses to interpret them as negative or positive." – 50 Cent
30. "It's not about the dog in the fight, it's about the fight in the dog!" – 50 Cent
31. "The firmer your grasp on reality, the more power you will have to alter it for your purposes." – 50 Cent
32. "Now is the time to stop drifting and wake up—to assess yourself, the people around you, and the direction in which you are headed in as cold and brutal a light as possible. Without fear." – 50 Cent
33. "Fears are a kind of prison that confines you within a limited range of action. The less you fear, the more power you will have and the more fully you will live." – 50 Cent
34. "The greatest danger you face is your mind growing soft and your eye getting dull." – 50 Cent
35. "Keep in mind the following: what you really value in life is ownership, not money. If ever there is a choice—more money or more responsibility—you must always opt for the latter. A lower-paying position that offers more room to make decisions and carve out little empires is infinitely preferable to something that pays well but constricts your movements." – 50 Cent
36. "The knife's edge that separates failure from success in life. That edge is your attitude, which has the power to help shape your reality." – 50 Cent
37. "Never be a minion, always be an owner." – 50 Cent
38. "Your goal in life must be to always move higher and higher up the food chain, where you alone control the direction of your enterprise and depend on no one." – 50 Cent
39. "Having a brush with death, or being reminded in a dramatic way of the shortness of our lives, can have a positive, therapeutic effect. Our days are numbered and so it is best to make every moment count, to have a sense of urgency about life." – 50 Cent
40. "The public is never wrong. When people don't respond to what you do, they're telling you something loud and clear. You're just not listening." – 50 Cent
41. "Nothing is promised to anyone in this world besides death." – 50 Cent
42. "A man becomes as attractive as an attractive woman when he becomes successful and is publicly noted. Power's an aphrodisiac." – 50 Cent
43. "If you're familiar with my man Uncle Sam, you understand the only way you can actually feel better about what he's gonna take, come the end of the year, is lifestyle. Only thing you can do is spend some of it." – 50 Cent
44. "It's difficult for me to trust a woman. Men are attracted to beautiful women. Women are attracted to men who offer security – financial security. And if you have money and you're famous, women find that sexy." – 50 Cent
45. "I'm not working for money. I'm working so I can do what I want, when I want." – 50 Cent
46. "I don't necessarily view death as something negative. Death gives meaning to life. Living in fear of death is living in denial. Actually, it's not really living at all, because there is no life without death. It's two sides of the one. You can't pick up one side and say, "I'm just going to use the 'heads' side." No. It doesn't work like that. You have to pick up both sides because nothing is promised to anyone in this world besides death." – 50 Cent
47. "What I think scares people about me is that I was shot nine times, and I'm okay with that. I accepted it and moved on, and it didn't slow me down. Being shot wasn't the most painful experience for me, anyway. The most painful experience was not knowing what I was going to do with my life after my record company didn't accept my phone calls anymore." – 50 Cent
48. "Don't wait for them to tell you. Tell them." – 50 Cent
49. "For me, there was no Plan B. I absolutely had to be a success in music. The only thing positive in my life was music." – 50 Cent
50. "Always have bail money." – 50 Cent
Did you like these inspirational quotes?
These 50 Cent quotes are full motivational words of wisdom and important life lessons.
Some of these quotes are from The 50th Law, the New York bestselling booking written by 50 Cent and Robert Greene. Whether you're an aspiring entrepreneur, investor, actor or musician I hope you found this collection of 50 Cent quotes helpful.
What are your favorite 50 Cent quotes? Let me know in the comments below and please share this post.