Top 11 Wang Jianlin Quotes On Business & Success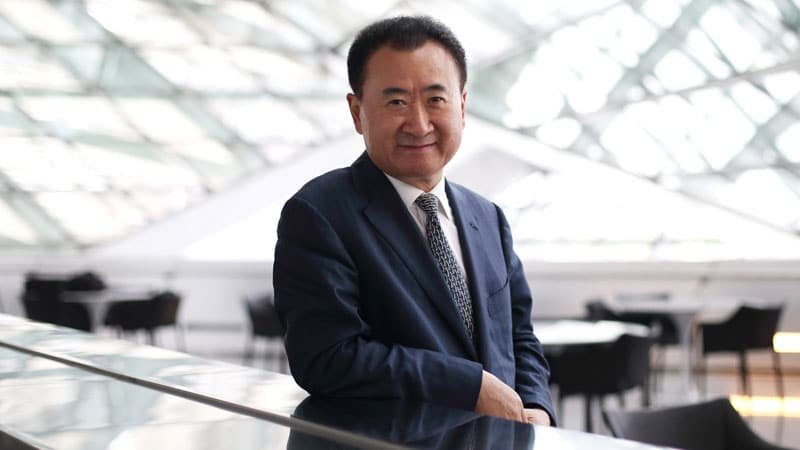 Wang Jianlin is a Chinese business magnate, investor, and philanthropist. 
He is the founder of the Dalian Wanda Group, China's largest real estate development company, as well as the world's largest movie theatre operator. In fact he is the owner of the U.S. based AMC movie theatre chain. He also owns 20% of the Spanish football club Atlético Madrid.
To give you an approximated idea of how much real estate Wang Jianlin's Wanda Group own, at the time of writing his company owns 21.57 million square metres of investment property, 168 Wanda Shopping Plazas, 82 luxury hotels, 213 cinemas, 99 department stores, and 54 karaoke centres around China.
Jianlin previously held the title of richest man in China with but has since been surpassed by Jack Ma and Ma Huateng.
His estimated net worth is currently $22.7 billion.
Wang Jianlin has overcome a tremendous amount of adversity and set backs in the process of creating one of the largest real estate conglomerates in the world. The Wang Jianlin quotes below offer some great insights on business and success.
11 Wang Jianlin Quotes
1. "China is a government-oriented economy. No one can say he can run his business entirely without government connections. Anybody who says that he or she can do things alone… is a hypocrite." – Wang Jianlin
2. "Among the world's 500 largest companies, not one has completely relied on its own growth to develop." – Wang Jianlin
3. "If you are only big in China, you are only a local Chinese company." – Wang Jianlin
4. "Remain close to government and away from politics. It means deal more with the authorities. And less with individuals." – Wang Jianlin
5. "I am not a person who pursues luxury. I am not like those people who, once they have money, compulsively squander it or show it off." – Wang Jianlin
6. "In setting goals and executing a strategy, Wanda is sophisticated. We have good systems and departments. If targets are not reached, a yellow light goes off." – Wang Jianlin
7. "The basic principle is I command, and my employees carry it out immediately." – Wang Jianlin
8. "Don't ally your personal interests with the development of the company." – Wang Jianlin
9. "The first key is to understand how you can differentiate yourself from others and to be innovative. For instance, everyone knows how to sell coffee, but Starbucks redesigned the coffee-making process, innovated the business model and became a successful chain business." – Wang Jianlin
10. "There's nothing wrong with being No. 1 worldwide." – Wang Jianlin
11. "One of the most defining characteristics of my success is that I've never had full trust in books…You cannot simply copy models that have been proved by successful entrepreneurs…Please don't take what I talk about here today as teaching material." – Wang Jianlin
Did you find these Wang Jianlin Quotes helpful?
If you liked these Wang Jianlin quotes then please share this post to help and inspire others.