35 Inspirational Robert De Niro Quotes On Success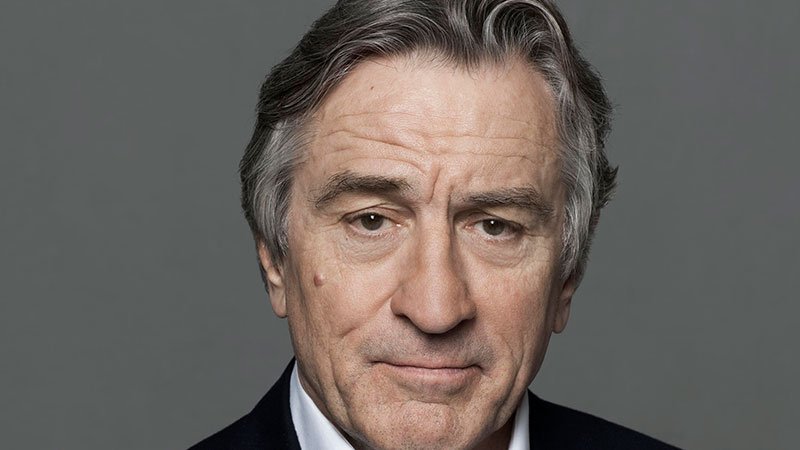 Welcome to this collection of the best Robert De Niro quotes.
Robert De Niro is an American actor, producer, and director who is recognised across the globe as one of the best actors of his generation. He is the recipient of various accolades, including two Academy Awards, a Golden Globe Award, the Cecil B. DeMille Award, and a Screen Actors Guild Life Achievement Award.
De Niro took to acting from a young age and found performing as a way to relieve his shyness. Having become fascinated by cinema, he dropped out of high school at 16 to pursue acting.
Like fellow actor Al Pacino, Robert De Niro's rise to stardom came soon after with his role as the young Vito Corleone in Francis Ford Coppola's The Godfather Part II.
Other big films include Taxi Driver (1976), The Deer Hunter (1978), Raging Bull (1980), Goodfellas (1990), and Casino (1995) to name a few.
Robert De Niro showed his diversity by switching to more comic roles later in his career with films such as Analyze This (1999), and Meet the Parents (2000).
In 1989, De Niro and partner Jane Rosenthal, co-founded TriBeCa Productions, a film production company, and in 2002, he co-founded the Tribeca Film Festival.
If you're a fan of Rober De Niro, if you're an aspiring actor or actress or whether you're looking for some inspiration from an individual who's mastered his craft then I hope you enjoy the inspirational Robert De Niro quotes below.
Inspirational Robert De Niro Quotes
1. "Time goes on. So whatever you're going to do, do it. Do it now. Don't wait." – Robert De Niro
2. "You'll have time to rest when you're dead." – Robert De Niro
3. "One of the things about acting is it allows you to live other people's lives without having to pay the price." – Robert De Niro
4. "Don't be afraid to do what your instincts tell you." – Robert De Niro
5. "I didn't have a problem with rejection, because when you go into an audition, you're rejected already. There are hundreds of other actors. You're behind the eight ball when you go in there." – Robert De Niro
6. "Better to be king for a night than a schmuck for a lifetime." – Robert De Niro
7. "I am also not one for regrets. I don't regret any film I've made, because there was a reason for making it at the time. If it hasn't worked out, then don't spend time worrying about why and how. Just move on to the next project." – Robert De Niro
8. "Money makes your life easier. If you're lucky to have it, you're lucky." – Robert De Niro
9. "The hardest thing about being famous is that people are always nice to you." – Robert De Niro
10. "You discovered a talent, developed an ambition and recognized your passion. When you feel that, you can't fight it — you just go with it." – Robert De Niro
11. "I think it's important to have had at least a few years of obscurity, where people treat you like everybody else." – Robert De Niro
12. "There's nothing more ironic or contradictory than life itself." – Robert De Niro
13. "Life rarely changes you totally but it consistently changes you in details." – Robert De Niro
14. "I don't feel pressure. I like it if anybody has interest in what I have to say, especially if they're younger. If they like me, respect me, I'm honored and I'll give them my opinion." – Robert De Niro
15. "Being able to battle it out. No matter how you do it, you gotta hold your ground at times. Other times you've got to compromise. But never a compromise that you can't live with." – Robert De Niro
16. "Rejection might sting, but my feeling is that often, it has very little to do with you." – Robert De Niro
17. "People don't try to show their feelings, they try to hide them." – Robert De Niro
18. "Sometimes if you have financial restraints, it's a benefit. It forces you to come up with a more creative way." – Robert De Niro
19. "Whenever there is any doubt, there is no doubt." – Robert De Niro
20. "Any depression should be met with a smile. Depression will think you are an idiot and will run away." – Robert De Niro
21. "Feeling a little bit alive is a lot better than just waiting to die." – Robert De Niro
22. "When you are working hard, you don't have time for anything other than what you are doing." – Robert De Niro
23. "Reputation, you know – a lifetime to build, seconds to destroy." – Robert De Niro
24. "You don't just play a part. You've got to earn the right to play it." – Robert De Niro
25. "Don't let yourself get attached to anything you are not willing to walk out on in 30 seconds flat if you feel the heat around the corner." – Robert De Niro
26. "You don't need words to express feelings." – Robert De Niro
27. "If you don't go, you'll never know." – Robert De Niro
28. "A lot of young actors have the idea that, "I've got to do this right. There's a right way to do this." But there's no right or wrong. There's only good and bad. And "bad" usually happens when you're trying too hard to do it right. There's a very broad spectrum of things that can inhibit you. The most important thing for actors – and not just actors, but everybody – is to feel loose enough to create what you want to create, and be free to try anything. To have choices." – Robert De Niro
29. "Passion should always trump common sense." – Robert De Niro
30. "When you love someone you gotta trust them, there's no other way. You gotta give them the key to everything that's yours. Otherwise, what's the point?" – Robert De Niro
31. "You don't have to rush to do anything." – Robert De Niro
32. "There is only one way to gain access to the truth and that is to not expect anything." – Robert De Niro
33. "When you make a movie, everyone should leave their own personal problems at home. When they start bringing those to set, filming can be very difficult. You don't need any extra drama. Put the drama into the story, in the characters." – Robert De Niro
34. "The saddest thing in life is wasted talent." – Robert De Niro
35. "I always tell actors when they go in for an audition: Don't be afraid to do what your instincts tell you. You may not get the part, but people will take notice." – Robert De Niro
Did you like these inspirational quotes?
What are your favorite Robert De Niro quotes? Let me know in the comments below and please share this post.